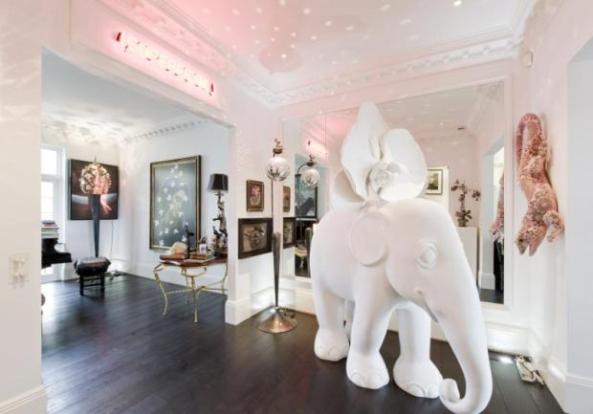 An enchanting
Grade II listed Georgian period house,
enjoying wonderful uninterrupted south-facing views over the River Thames and Albert Bridge. Located in the favoured section, east of Oakley Street, the house is positioned well back from the Embankment and immediately to the west of the private lane leading to Cheyne Mews, on the site of Henry VIII's Manor House.
Some very interesting pictures on this property listing!