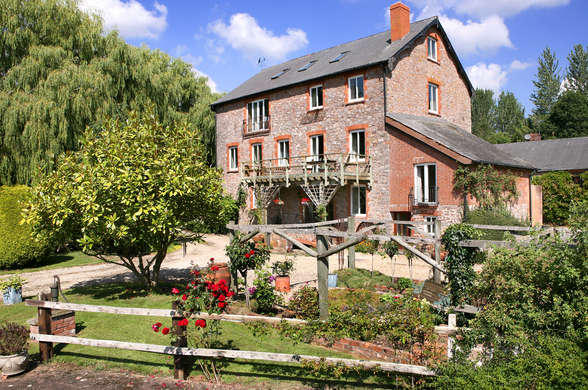 Selgars Mill is a beautiful, converted mill featuring original mill mechanisms and courtyard with two separate cottages, within idyllic gardens and grounds including mill pond and lead.
Very pretty. Lots of land for the bees and a watermill to think about converting for energy!
Reception hall, first floor sitting room with balcony, study, kitchen/dining room overlooking mill pond, utility room, boot room, principal bedroom/bathroom suite, 5 further bedrooms and 2 bathrooms, 2 adjoining ensuite rooms. 2 separate two bedroom cottages. Period outbuildings, general purpose farmbuilding, extensive gardens fringed by the mill leat, mill pond, fields planted to woodland. About 8.25 acres.