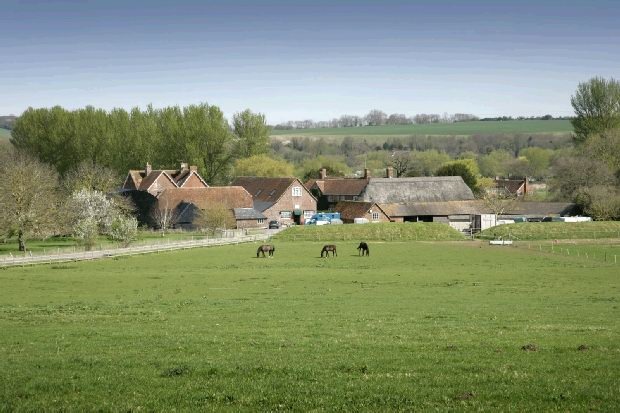 Bridge Farm
Successful residential country estate
2 Substantial farmhouses (vacant)
3 Let cottages
3 Holiday cottages
12 Business units (all let)
Livery yard (18 boxes)
175 acres of farmland
Diverse income stream and investment opportunities
Extending in all to about 185 acres (75 hectares)
I really like this listing due to the detail given about the land ownership. It's information like this that I think shows how thoughtful some estate agents are, and how they know people are interested in the history of the properties.
There are only 6 photos though but what a lovely photo they have picked as the main one!