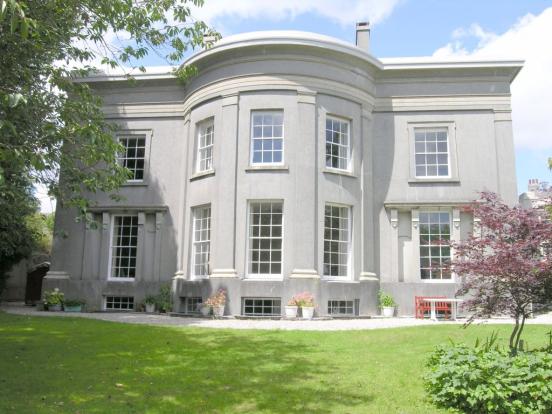 "St Michael\'s Lodge" is a splendid and magnificent Georgian detached villa which occupies large, level and walled grounds within the Stoke Damerel Conservation Area. Designed by the renowned achitect \'Foulston\' in circa 1820, this imposing and elegant residence is undoubtedly a property of major historical interest within the Plymouth City boundaries. Indeed, between 1890 and 1968, the house operated as St Michael\'s Preparatory School.
The property has a wealth of original character features including fabulous mouldings, 'Minster' fireplaces, coving, full length multi-paned windows and a delightful 53\' hallway with four pillars.
Magnificent building.