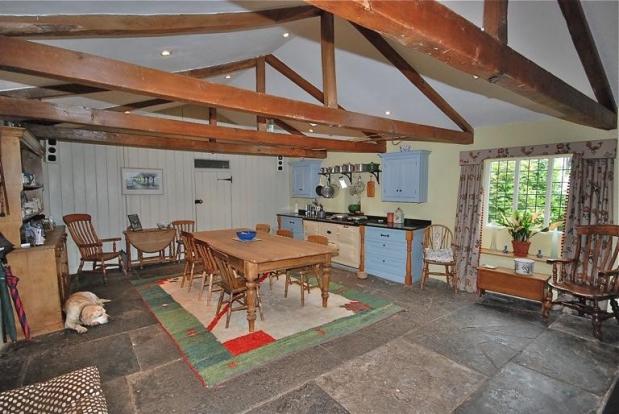 The Parks is a lovely home within walking distance of the centre of Wedmore
Filled with period features – tons of lovely fireplaces!
Great living space with scope for more bedrooms/bathrooms
Stunning, private, south facing garden
Paddocks
Garage
Stabling, feed room, tack room
Lovely kitchen and I wouldn't mind if they left the dog!
There's a lovely muck heap outside which would be fantastic for the veg patch I'd have here!
Very lovely – a few acres, and plenty of space!