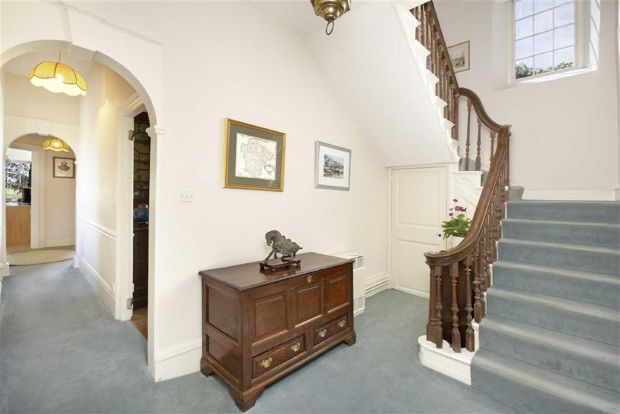 A superb Grade II* Small Manor House circa 1740-50 with later additions. Country kitchen, 3 receptions, glorious orangery, elegant hallway. Adjoining 4 bedroom annexe with sep. access. Kitchen & formal gardens, farm buildings one with pp to convert to 3 bed dwelling. Pasture Paddock, Orchard in all circa 6.1 Acres. EPC Band: E.
As you might have guessed I do like a nice staircase. This one is particularly interesting having the curved aspect I like.
The house is lovely, the grounds are fab and there's enough sheds for keeping beekeeping equipment in!
It has enough room that me and my partner won't squabble over outbuildings and rooms!
Lovely photo through the arch to the pond. Very artistic!