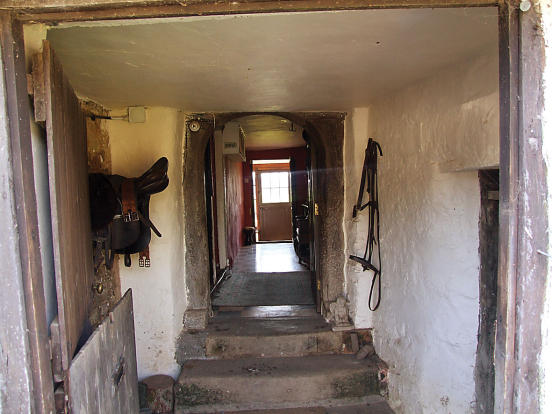 Higher Eggbeer Farm is half a mile to the Southwest of Cheriton Bishop, in the Dartmoor National Park.
The farm has not been on the open market since the 1950's and having also been tenanted it retains its special medieval, vernacular and unspoilt character. It is not surprising therefore that the farm was used as the setting for the 2000-2005 BBC One TV series of 'Down to Earth' based on Faith Addis' books of their real-life move from London to Devon.
This picture makes reminds me of visiting a farmhouse down the lane from my gran's when I was a kid. It's a lovely homely entrance hall to a house.