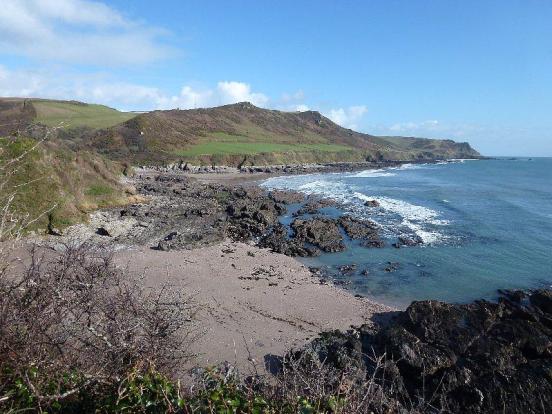 A spectacular Devon longhouse with outstanding sea and rural views down the valley to the sea beyond. In all 8 double bedrooms and 8 bathrooms including an adjacent detached converted granary. Manicured gardens and grounds of over 2 acres with stream and pond surrounded by a further 37.5 acres of farmland including an orchard and 2.5 acres of coastal land and foreshore
Absolutely fab location and I would very much love some beach of my own! Lots of farm land too so I could do some serious growing! Certainly a lot more space than on my allotment.

Here's hoping for a lottery win tomorrow and I'll be viewing it very soon!