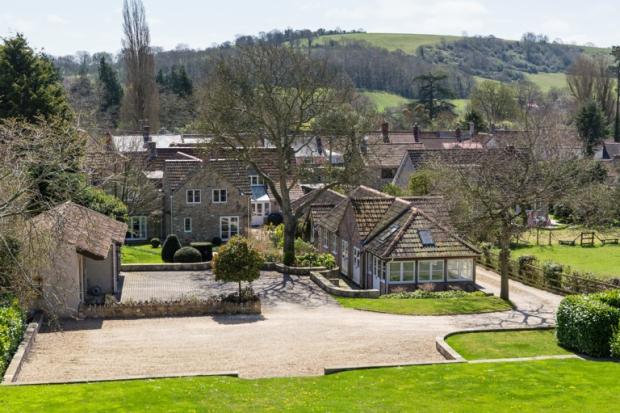 ROSE COTTAGE is a beautifully presented village property a mile from Wells and combining a large house with ancillary accommodation ideal for family or guests.
Entrance hall, 3 reception rooms, Kitchen/Breakfast Room, Garden Room, Utility Room Cloakroom, Master Bedroom suite, 5 further Bedrooms & 3 further Bathrooms (1 en suite)
1,646 sq ft of ancillary accommodation with Kitchen, Bathroom, Bedroom, Sitting Room/Games Room, Garden Room
Landscaped Gardens and Terraces. Orchard and Paddock Double Garage. Indoor fitness pool/Gym
In all about 0.71 hectares (1.74 acres)
Picture 7 makes me think it's not been used as a fireplace for a while..
It is very stylish and modern inside.