I was only saying the other day that it'd be really good if a smoke alarm could let you know by phone there was a problem.
The Nest Protect system allows you to get a message on your smartphone or tablet if the smoke or CO alarm goes off.

Prepare for an emergency with the 'What to do' feature – enter an emergency contact and when something goes wrong you've got a plan. Nest Protect will also notify you long before its batteries get that low so you can replace them.

Nest Protect constantly monitors the air and lets you know you're safe.
It tells you where the fire is and what to do.
Hush false alarms with a wave of your hand.
Get messages to your mobile when there's an emergency or if the batteries need changing.

B and Q has a wired and a battery version.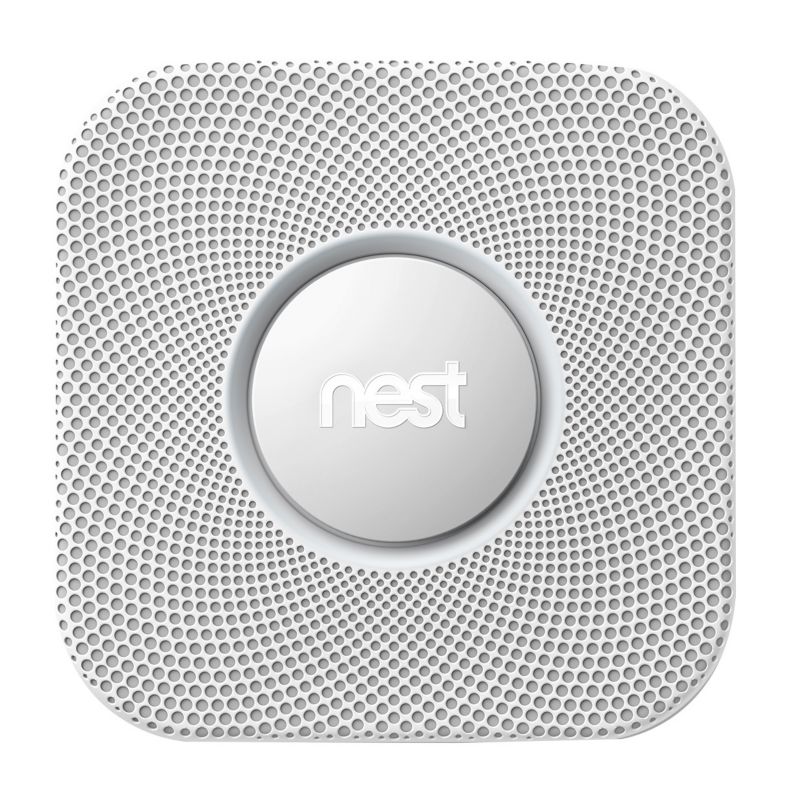 Nest Protect™ Smoke & Carbon Monoxide Detector (Battery) £109.00
The Nest wave feature allows you to silence false alarms with a wave of your hand, The heads-up feature gives a friendly alert so you know how to react to the situation, Receive alerts to your phone if the alarm goes off or batteries run low, Nightly Promise shows a green glow light at night so you know sensors and batteries are working, In addition to alarm sounds, Nest Protect uses real voice alarms to help wake you up, The Nest Protect senses photoelectric smoke, carbon monoxide, heat, light & motion, Requires 6 AA Lithium batteries suitable for long-life operation – Batteries Included, Requires working Wi-Fi connection, Speaker: 80dB @ 3ft. Horn: 85dB SPL at 10ft, Pack contains 6 long-life batteries, backplate, 4 screws, user and welcome guides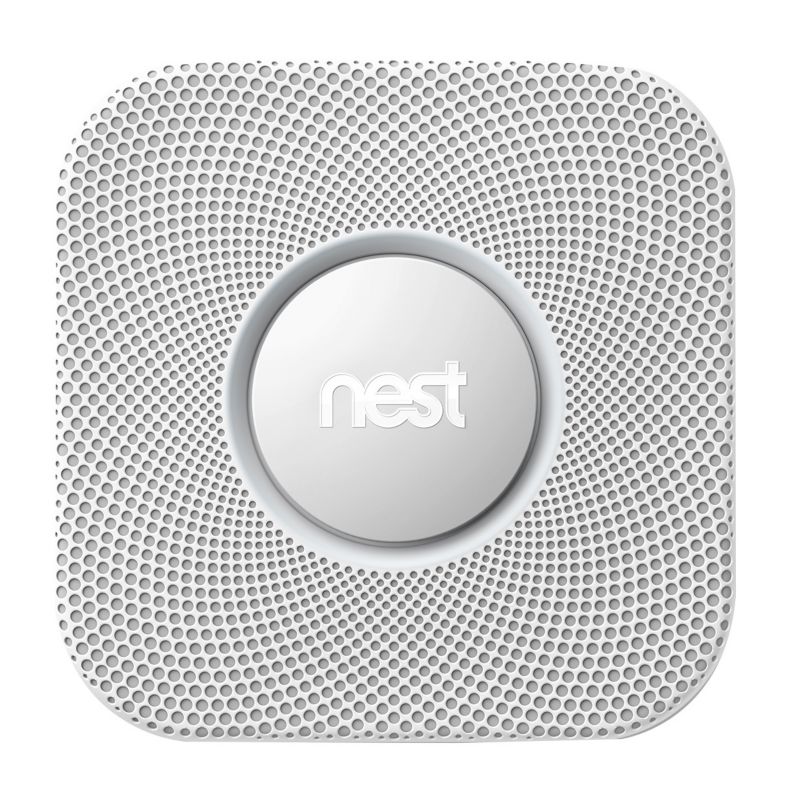 Nest Protect™ Smoke & Carbon Monoxide Detector (Wired) £109.00
The Nest wave feature allows you to silence false alarms with a wave of your hand, The heads-up feature gives a friendly alert so you know how to react to the situation, Receive alerts to your phone if the alarm goes off or batteries run low, Nightly Promise shows a green glow light at night so you know sensors and batteries are working, In addition to alarm sounds, Nest Protect uses real voice alarms to help wake you up, The Nest Protect senses photoelectric smoke, carbon monoxide, heat, light & motion, Wired (240V) – Also requires 3 AA Lithium batteries suitable for long-life operation as a back-up power source – Batteries Included, Requires working Wi-Fi connection, Speaker: 80dB @ 3ft. Horn: 85dB SPL at 10ft, Pack contains 3 back-up batteries, backplate, 4 screws, AC 230V cable connector, 3 terminal blocks, user and welcome guides