An elegant seven bedroom country home situated in enchanting gardens. Set in approximately 20 acres, you can lose yourself in the lawned gardens, orchard, bluebell wood, wild flower meadow and paddocks. A separate Coach House with live planning permission currently providing three stables, a hay loft and a tack room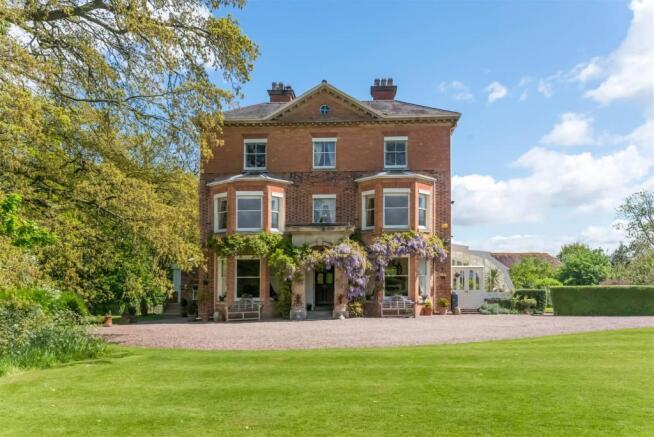 If I win the lottery tonight I'm buying this house. It's stunningly lovely. Look at that Wisteria climbing up the front. It's a beautiful old house but done out really nicely. It's got 20 acres so enough land for some bees.

Accessed via its own drive, The Old Coach House, which, although has live planning permission to be converted to a four bed property in its own right, currently houses three stables, a tack room, a hay loft and two large coach houses.
Behind the building there is a walled garden with a secret gate where the current owners keep chickens and grow fruit and vegetables.
I wouldn't turn the coach house into a house but maybe some useful workshop buildings for our hobbies. My bees would love a proper extraction room for the honey.
Oh what a completely lovely property. Go and drool over it but remember if I win the lottery tonight it's mine!