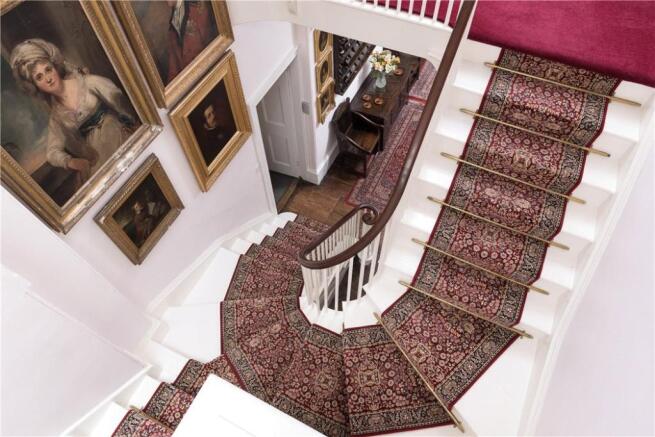 Trowle House is situated on the eastern edge of the village of Wingfield and lies in an area of particular natural beauty in the Avon greenbelt. It is a magnificent 17th Century Grade II listed country house with two residential properties within its estate of open
lawns, gardens and woodlands. The generous, flexible accommodation is arranged over three floors and boasts wonderful views over fields and beyond to the
Westbury White Horse on the escarpment of
Salisbury Plain.
You all know how much I love staircases, so I couldn't resist sharing this photo with you. One of the previous photos shows the bottom of the stairs and the obligatory open door shot!

Pic 19 hows the white horse in the distance! Lovely.