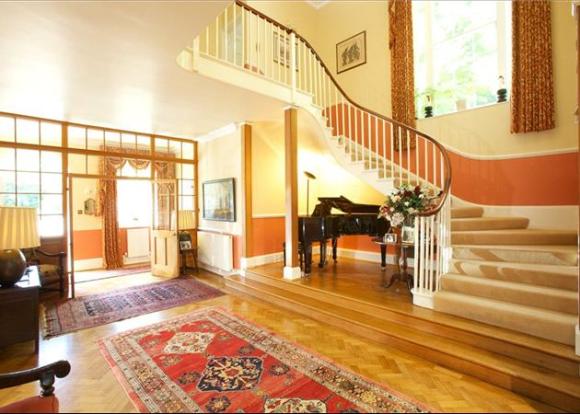 Trafalgar Barton is a distinguished Grade II listed House house with a long and fascinating history – Originally built for one of the captains on Nelsons Victory, the house is set high above Branscombe and has some views of the sea.
The staircase is impressive – and just look how much room is underneath. There's outbuildings and land and amazing views.
It's in the tiny hamlet of Branscombe which has a beautiful pebble beach.