Farm House Farm has been lovingly and carefully refurbished and extended by the current owners. The property which is Grade II is originally of stone construction with a subsequent timber extension. The property boasts bright and spacious accommodation with wonderful attention to detail and Oak joinery.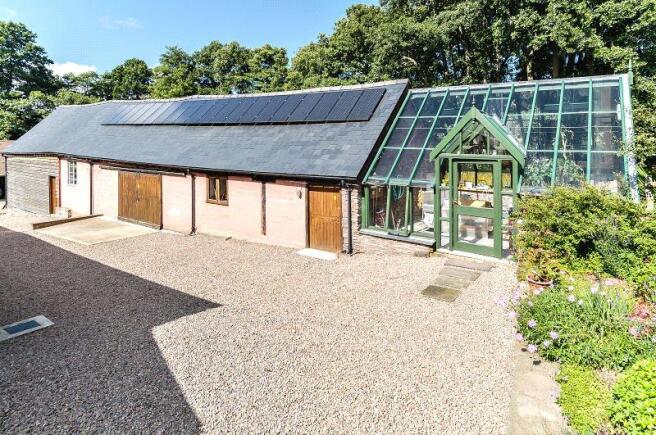 I love to see solar panels on houses !
The Wain Barn comprises a large barn along
with a workshop and five bay car port. There is
also a modern greenhouse located at one end
nearest the house.
The owners have created an extensive orchard
and a productive vegetable garden. There are three paddocks and in total the grazing land is approximately 17 acres with a further 9.5 acres of broad leaf woodland.

I applaud everyone who plants fruit trees too!
When is the best time to plant a tree? Ten years ago.
When is the next best time to plant a tree? Today.
This would be lovely! I need a lottery win though!